Life is too short to have boring hair.
You are Celine.

Color
All you need is color.
Celine is committed to unlimited colouring, from the most daring to the most traditional shades, so that hairdressers can harness their creativity and create trendy looks in each season.
View products

Styling
Your hair, your rules.
Style and movement. Two basic and inseparable concepts on which the entire line of texturisers, modelling products, and hairsprays is based, with the purpose of offering professionals the perfect tool to create amazing hairstyles.
View products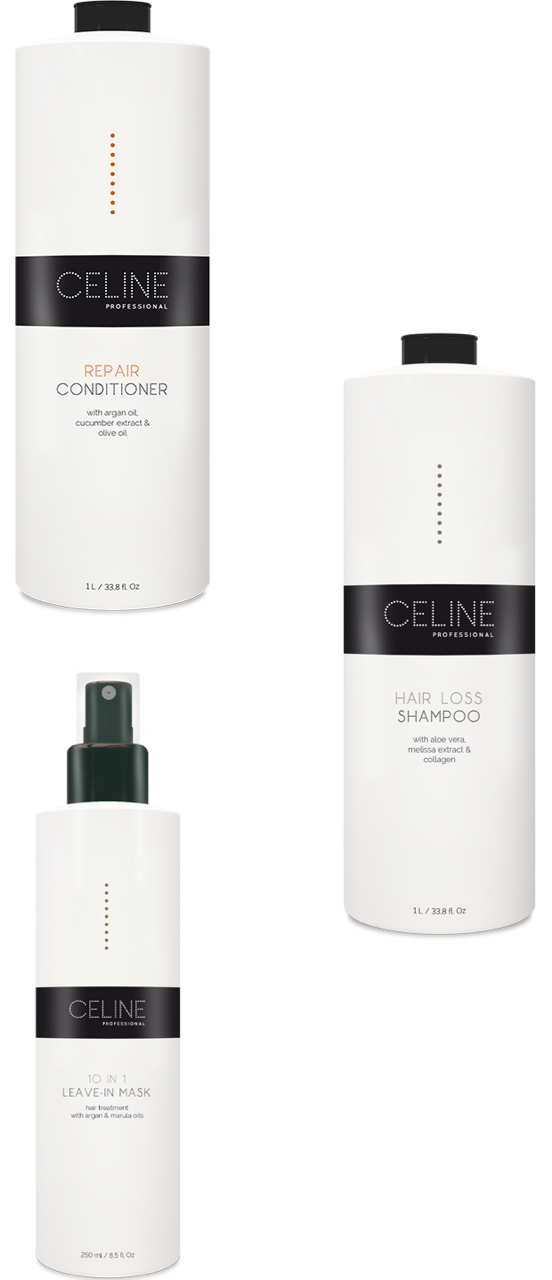 Hair Care
Get the best versión of your hair.
Discover a truly effective and fast care to enhance your hair and restore its health and shine. A whole range of extra nutritious and repairing products to revive the natural beauty.
View products